Richardson and Balić about each other
Author: SEHA GAZPROM LEAGUE, Published: 26.01.2016.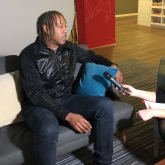 Two handball legends, Jackson Richardson and Ivano Balić are watching this European Championship from the stands. Richardson was the captain of French national team and was named the best player in the world in 1995. Balić played for Croatian national team and was two times elected for the worlds best player (2003 and 2006).
See what Richardson and Balić said about each other.